Asphalt 6 Adrenaline HD v3.2.2 FULL ANDROiD-P2P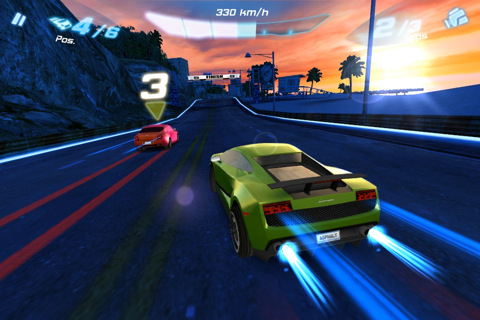 Description: Build a collection in your 3D garage that you can explore using the touch screen, then tune your vehicle & customize it with decals before tearing up the streets of L.A., Tokyo, the Bahamas & other beautiful locations, each rendered in HD. You'll be driving against tough opponents in 11 different leagues with 55 events plus Online/Local Multiplayer for up to 6 players.
Download Links/Instructions: Install apk file and use wifi to download data folder (or use one posted on the forum). When you run the game for the first time make sure internet is on!, or else this crack won't work, after the first run you can play as many times as you wan't in offline mode.
Cracks updated @ 22-03-2011 (for the last time!)
HTC v3.0.9: CRC32 = 6FAC6BFD
Samsung v3.1.1: CRC32 = 4C4087DA
Motorola v3.1.2: CRC32= 2894B735
Samsung v3.1.6: CRC32 = D7E19614
Asphalt 6 Adrenaline HD v3.0.9: (Retail Supplied by Nezorflame)
- HTC Desire HD
- HTC Desire Z
- HTC EVO Shift 4G
- HTC Inspire 4G
- HTC My Touch 4G
Asphalt 6 Adrenaline HD v3.1.1: (Retail Supplied by Nezorflame)
- Samsung Galaxy S Showcase
- Samsung Google Nexus S
- Samsung GT-i9000 Galaxy S
- Samsung GT-i9000B Galaxy
- Samsung GT-i9000T
- Samsung SCH-i400 Atlas
- Samsung SCH-i500 Fascinate/Galaxy S
- Samsung SGH-T959 Vibrant
- Samsung SPH-D700 Epic 4G
Asphalt 6 Adrenaline HD v3.1.2: (Retail Supplied by Nezorflame)
- Motorola A955 Droid 2
- Motorola Droid X
- Motorola MB611 Cliq 2
Asphalt 6 Adrenaline HD v3.1.6:
- Samsung Galaxy S Showcase
- Samsung Google Nexus S
- Samsung GT-i9000 Galaxy S
- Samsung GT-i9000B Galaxy
- Samsung GT-i9000T
- Samsung SCH-i400 Atlas
- Samsung SCH-i500 Fascinate/Galaxy S
- Samsung SGH-T959 Vibrant
- Samsung SPH-D700 Epic 4G
Kod:

http://ishare.bz/grab/75f40640b62ae9bf43356018eb2acc6e